WINTER KICK OFF!
| | |
| --- | --- |
| | Rent the Villa Constantine - Motor boats (when "open sea"),  survival suits , + Sauna + outside jacuzzi & accommodation (2 nights) tot.price € 850 |
Find sustainable nature tourism in the Archipelago
| | | | |
| --- | --- | --- | --- |
| Villa Walldén - Watkast in the island of Korppoo | | | |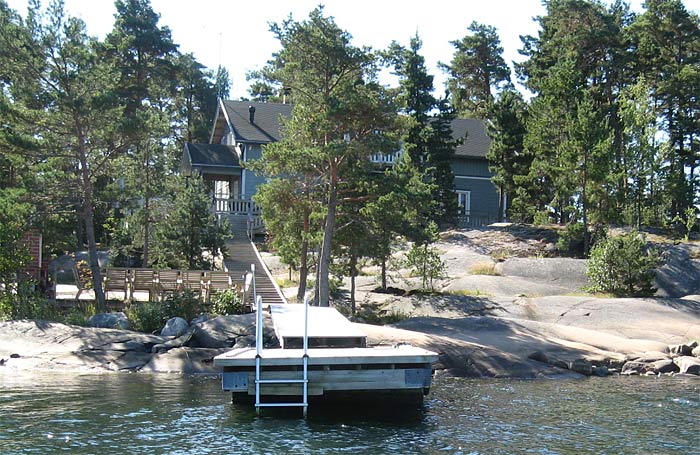 Photo Destination Finland Seaside Kb
Luxury villa -  Villa Wallden - Excellent year-round villa by the sea
Suitable for families (one or more). The plant is suitable also excellent for conferences, meetings and customer events for smaller groups.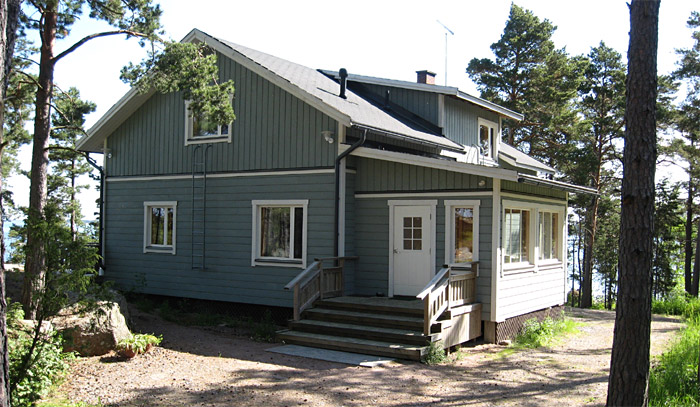 Here it is easy to combine active work with relaxing leisure. The area's beaches are opening up fantastic views of the sea from the villa terraces. In the evenings you can enjoy the beautiful sunsets.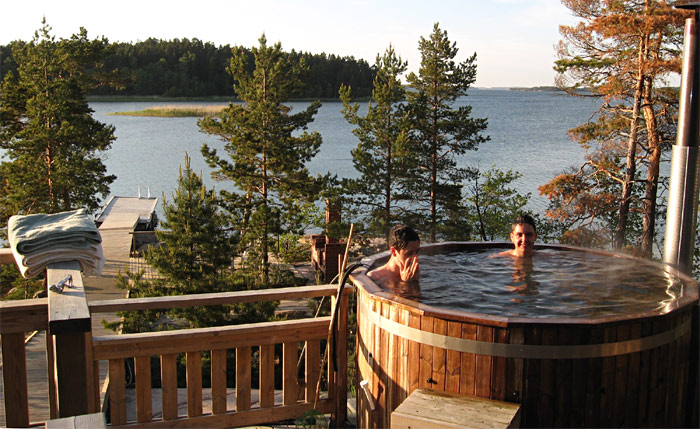 Photo Destination Finland Seaside Kb
The Villa Walden offers plenty of space (203 m2) for groups of 10 persons and sleeping accommodations in 5 double rooms. Each room also has broadband Internet. The villa has excellent sauna and sanitary facilities. A full power-equipped modern kitchen with refrigeration facilities meet the demanding requirements.
There is the possibility of catering from restaurants in the locality
Photo Destination Finland Seaside Kb
Photo Pete Karusuo
The villa has excellent sauna and sanitary facilities:
Experiences:
- Fishing year round for great fishing areas with both a spinning rod and networks. Rowing / motor boat is available.
Villa Walden offers versatile options for leisure time activities all year round, for example:Horseback riding.In the nearby stables are several horses for track-and off-road riding, also training .
- Charter boat. With the fast 12-person Italian yacht S / Y Searide one can visit such Utö, Kökar, Jurmo, Nagu and the other attractive places in the archipelago.
- Guided hunting trips
.
The villa is located on a private 1 hectare of land, Surroundings: cliffs,  rocks, forrest  and a spectacular views over the sea. Childfriendly seaside for swimming.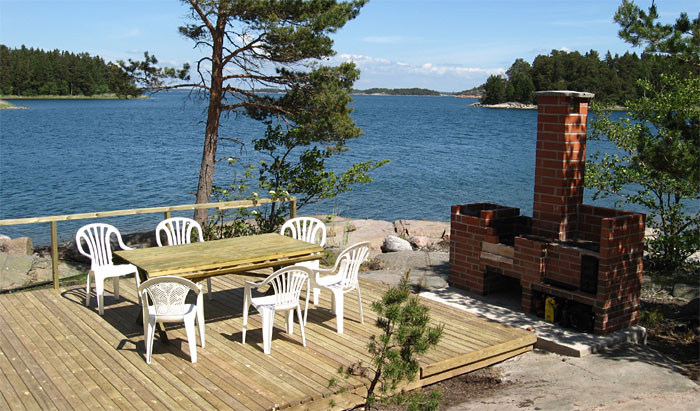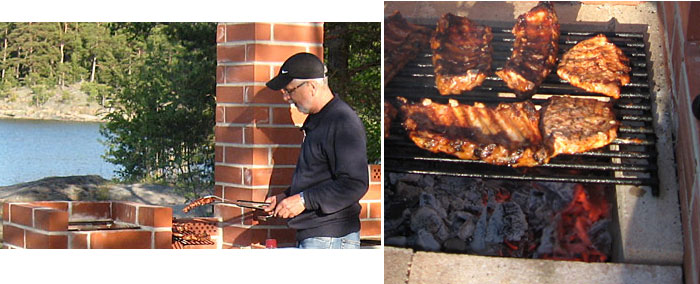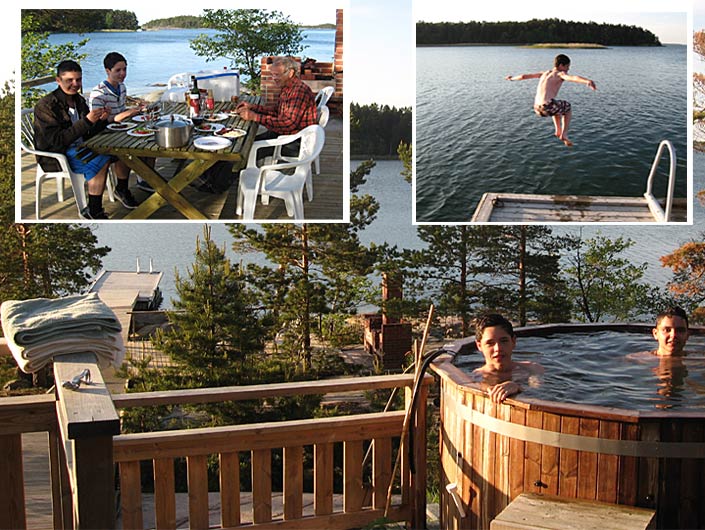 Jacuzzi
Additional fee : Outdoor Jacuzzi & Hot bath barrel
| | | |
| --- | --- | --- |
| | | |
| Photo: novitek.fi | | |
Shore



How do i get there?

Turku archipelago > Parainen> Nauvo > Korppoo > Watkast

Road description:
You will reach the island of Korpo by yellow ferrries from the island of Pargas and Nauvo.
If you are going by car you can drive by freeway nr 1 from Helsinki (or from Turku) to "KAARINA" (a suburb 10 km east from Turku). Drive from Kaarina (road no:180) trough the islands of PARAINEN and NAUVO to the island of KORPPOO. Drive 5 km to the road sign to Watkast. We give you additional detailed directions to the cottage.
Price list - Booking - Information

Send email to us for more info - or make a phone call !
email:   This e-mail address is being protected from spambots. You need JavaScript enabled to view it
Phone: +358(0)44 2908596
Welcome!
Last Updated on Wednesday, 12 February 2014 09:18
Copyright © 2010-2014 www.finlandseaside.com. All Rights Reserved.