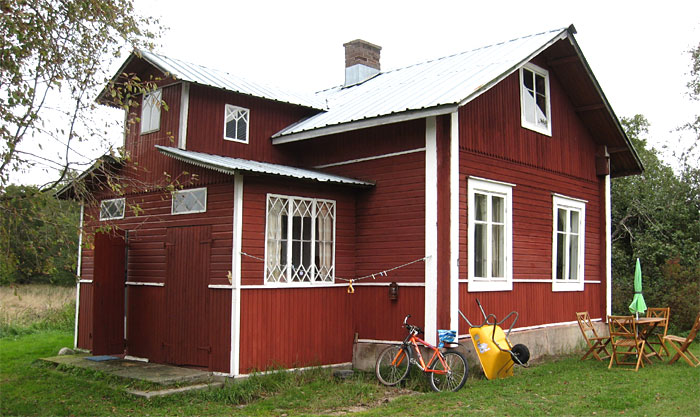 Kitchen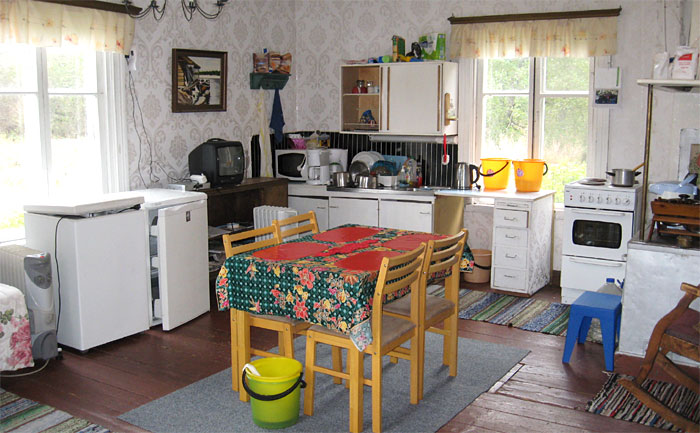 Bedrooms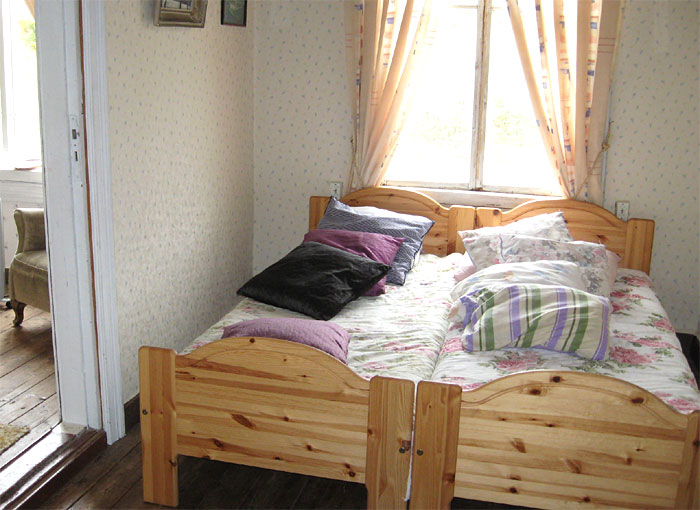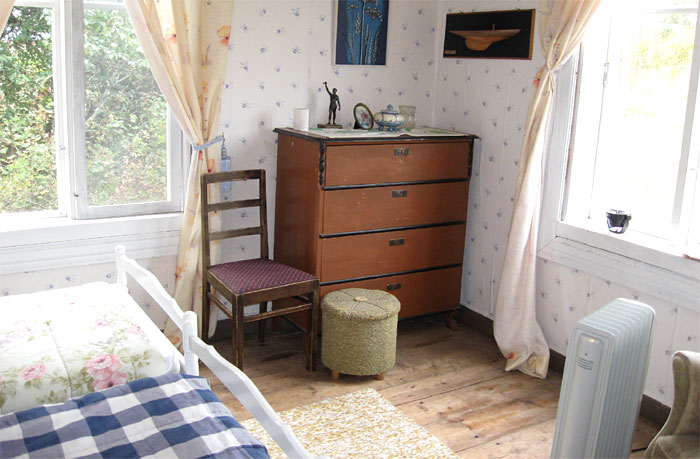 The cottage of Farmor
 

- Main cottage built 1900
- sauna-cottage built 2005

 
The cottage of Farmors also includes the sauna cottage, which is located beside the sea. The Farmors main cottage houses 2 bedrooms, both with an open fire place and living room/kitchen. And the sauna cottage houses a small dressing room and of course, the sauna
 
 
 

The cottage is an old well equipped timbered cottage including separate sauna house, shore and pier of your own. Beautiful surrounding, situated by the sea. You will find comfortable bedrooms, well equipped kitchen, nice dining room with fireplace. and sauna with dressing room.

Farmors has electricity and also a gas- and wood fired kitchen range as well as a wood burning stove and modern equipment.

Thus Farmors has more than enough room for 4 people to stay comfortably. The cottage has own coast-line.

Main cottage: 65 m² (2 bedrooms, living room and kitchen). Sauna cottage: a separate sauna ( 25 m² ) and dressing room. Located on the island of Berghamn. You will need to get water from the well, as well the toilet is an eco-toilet, located just outside the cottage.

 
The sauna

 

 
Shore and pier
 

 

How do I get there?

 
 
 
 

Road description:
From Helsinki ---> take freeway nr 1 (to Turku). After about 155 kilometers from helsinki drive off from Freeway 1 and --> take road no:180 to Kaarina/Pargas/Parainen/Nagu/Korpoo (the Archipelago route). Drive through the island /Pargas/Parainen, still on road no 180, until you reach the first yellow ferry from PARGAS to NAGU , drive across the Nagu island until you reach the next yellow ferry, still on road no 180. Drive through island Korpo to the harbor VERKAN. From harbour Verkan in island KORPO you can cach the white ferry m/s Finnö. Additional driving instruction provided by the cottage owner.
Pricelist - Booking - Information

Send email to us for more info - or make a phone call !
email: This email address is being protected from spambots. You need JavaScript enabled to view it.
Phone: +358-44-2908596
Welcome!