Visit Turku Archipelago | Adventures - Experiences
ARCHIPELAGO LIFE - Meripesä package
Details
ARCHIPELAGO LIFE - Package
Welcome to Holiday Village Meripesa at Kimitoön Islands!
Stay in a 65 m2 loghouse 60m from the sea.Jump into the wather and swim when You like.
Take a boattrip to some Islands or drive around and enjoy the wiev.Maybe some Seai or Eagle will come and check out what is going on. If You want a memory for lifetime ,start Your boattrip and driwe a few nautical miles, one hour before sunrise, stop the engine. Sit down in the boat or on a rock. You will hear the "silence" and the start of a new seaday.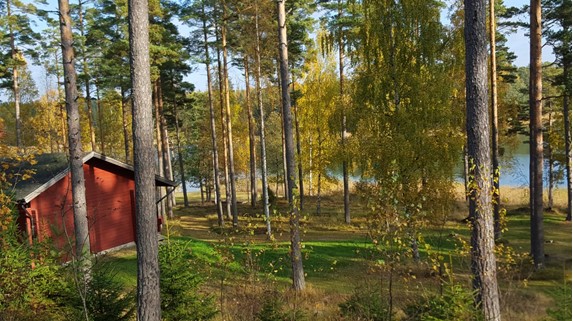 Hope You like blueberries, in the end of July the forests are full of Blueberries
Duration:  minimum 4 nights 
Location: Kimitoön, Archipelago
Groupsize: 1-4 person
Availibility: 19th of July to 13th of August 2018
Check in: Monday –Friday
Price: 200€ /group/night
What´s included:
65m2 apartment with sauna,sheets and towels.
motorboat 470cm with 20hp engine, gps plotter,lifejackets,20L fuel.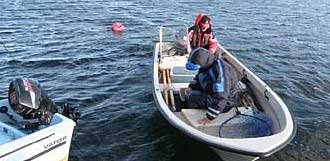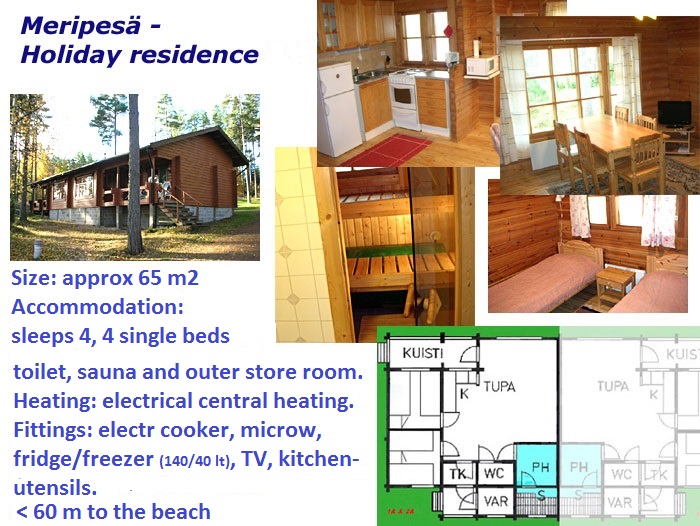 Options:
fishinglicenses,
fishingguide,
fishingequipments,
bicycles,
transportation service(by agreement)
Fishing option - Rent additional boats
NB
Pets are prohibited in both areas of the holiday accommodation
How do I get there?
The Holiday Village is situated near the sea and the Archipelago National park in the municipality of Kimito Island. The Holiday Village can be reached very quickly from Turku / Helsinki, and there are no ferries and no ferry queues along any of the roads to the cottages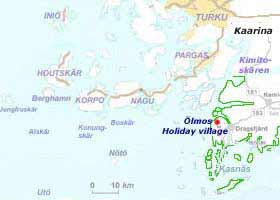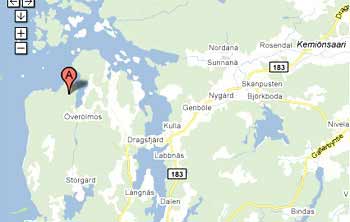 Road directions:
From Kemiö church, take the Dragsfjärdintie (road 183) and drive along it for 18 km. Turn right to Kirkonkyläntie (there's also a sign Kasnäs 21) and drive ahead for 3 km. Don´t turn on Ytterölmosintie,the name of the road changes to Söderlångviikintie.
Turn right to Ölmosintie and drive along for about 4 km. Address to the office is Ölmosintie 400 (a red house on the left side of the road surrounded by a fence.
We´ll give you additional detailed directions to the cottage area.
Price list - Booking - Info
Send email to us for more info - or make a phone call !
email: This email address is being protected from spambots. You need JavaScript enabled to view it. 
Phone: +358-50-4022297

Destination Finland Seaside Kb
Welcome!