Details
>>> see other cottages in Hinders holidays - Nauvo island
Photo: Destination Finland Seaside Kb
Seaside cottage 9 Kasan I - Nauvo island
The cottage is lokated by the sea. 50 m2 + 30 m2 for 6 persons
Located on the island "Kasan" with its own separate sauna. Runing water in the cottage but no shower. You can only get to this cottage by boat but we arrange transportation to the cottage.

Facilities in the cottage: refrigerator, stove with oven, microwave, coffee maker, Cooking utensils. Running warm and cold water, separate Sauna building, Outdoor toilet.

Additional: Boat *, Sheets and towels *. TV *.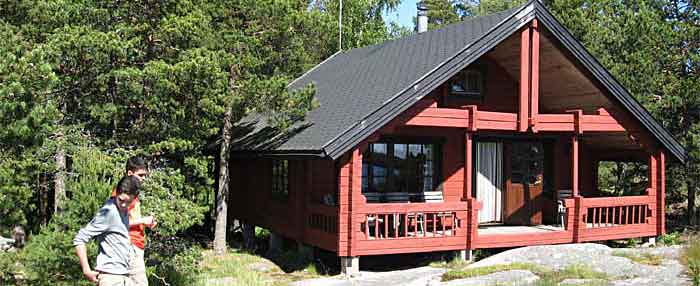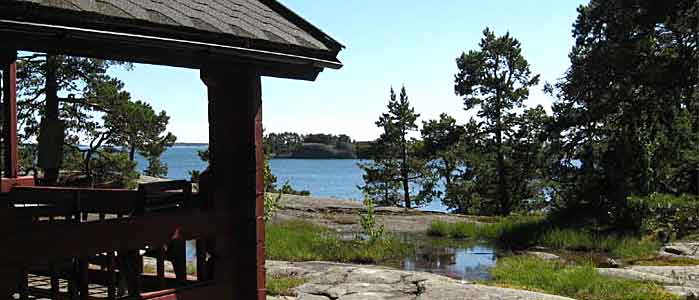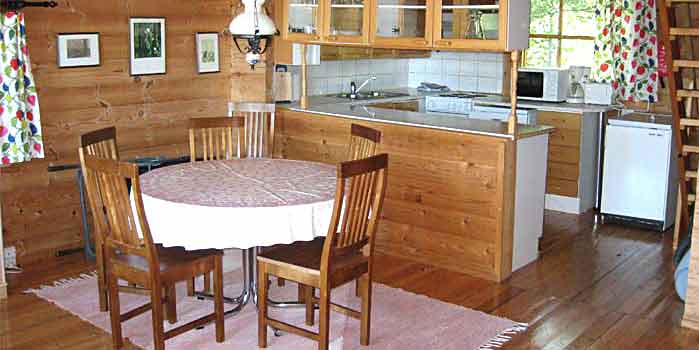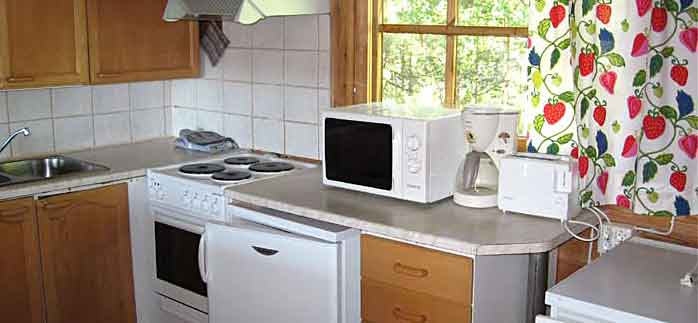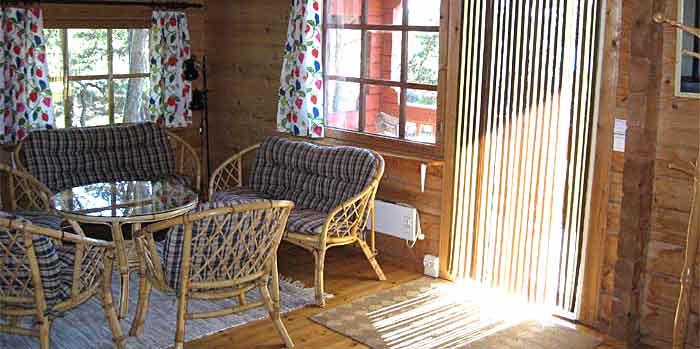 Bed rooms
| | | |
| --- | --- | --- |
| |   | |
| |   | One bed rooms downstairs. Four beds in the Loft (upstairs) |
Seaside Sauna - Separate sauna building
Shower in the sauna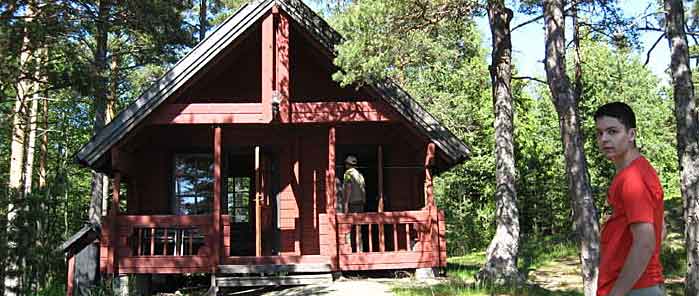 The shore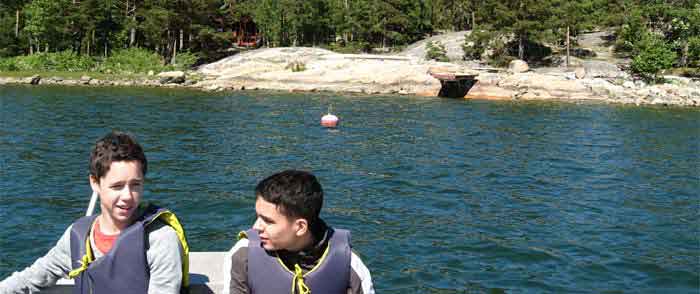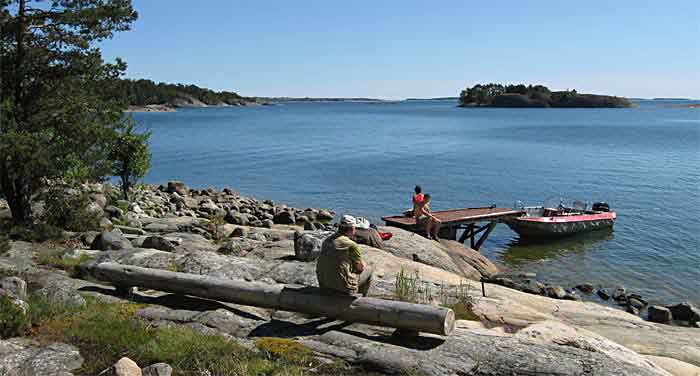 Photo: Destination Finland Seaside Kb

How do I get there?

Turku Archipelago > Parainen> Nauvo >
 
 

Road description:

You will reach the island of Nagu - Nauvo by yellow ferrries from the island of Pargas. The ferries are free of charge. If you are going by car you can drive by freeway nr 1 from Helsinki (or from Turku) to "KAARINA" (a suburb 10 km east from Turku). Drive from Kaarina (road no:180) trough the islands of Pargas/Parainen to the island of Nagu/Nauvo. One ferry to Nagu. Drive trough the island of Nagu until you can se the road sign "Mattnäs" on the left side. Drive 5 km to Krook. We give you additional detailed directions to the cottage area.

Price list - Booking - Info

Send email to us for more info - or make a phone call !
email: This email address is being protected from spambots. You need JavaScript enabled to view it. 
Phone(s): +358-50-4022297

Destination Finland Seaside Kb
Welcome!