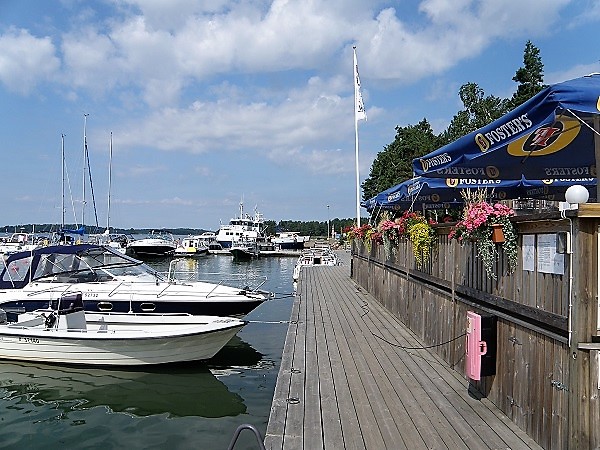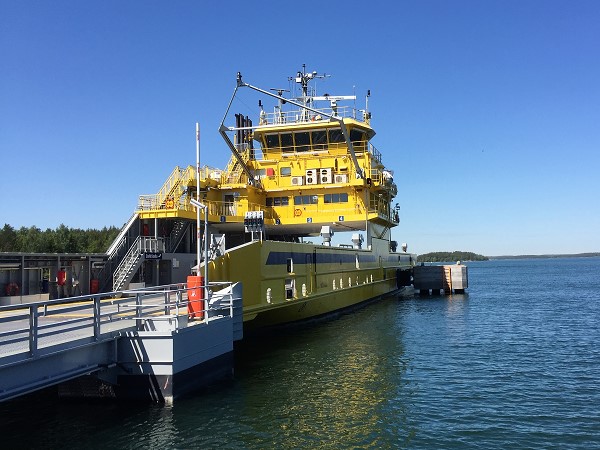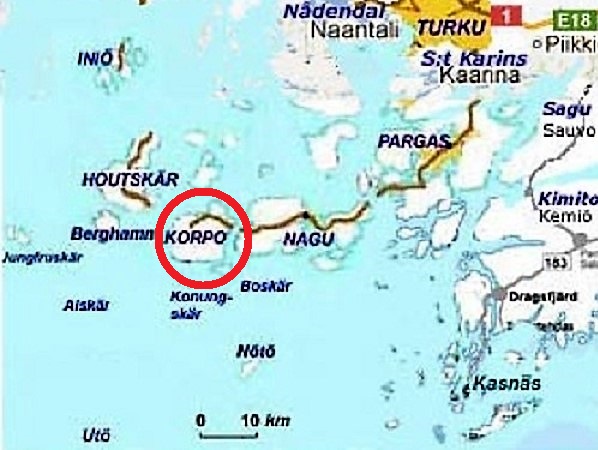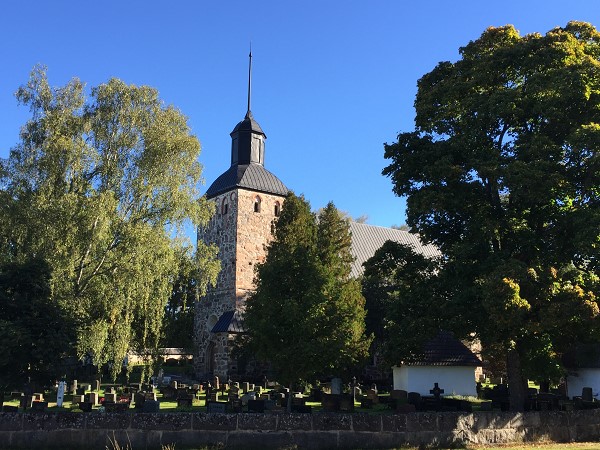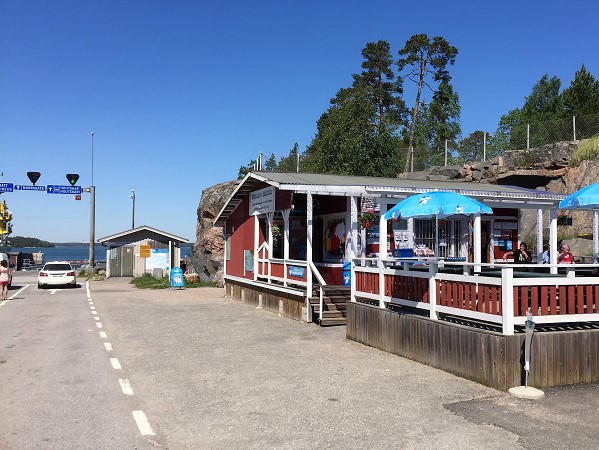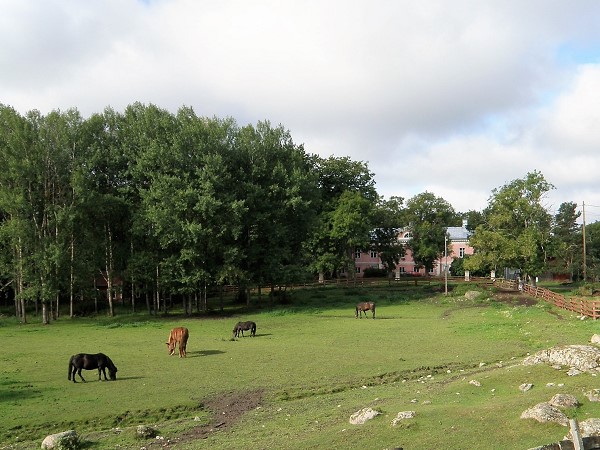 Korppoo - Archipelago of Turku
situated in the town of Parainen - Pargas 1*).
Visit Korpo - Turku Archipelago
For centuries Korppoo was situated in the absolute center of the Swedish kingdom. That depended on sea transports.
The Korppoo church, erected in the 14th and 15th centuries, remind us about this.
The numerous sea routes crossing the Korppoo region made up a vital nerve system for the Swedish kingdom. In the course of time it became necessary to have people running pilotage services and beacons. The economical significance of the sea. 
During the period of time when Finland was part of the Russian empire the Korppoo region gained a status of strategic military importance.
1*). The town of Parainen - Pargas is the "largest" archipelago town in the world , when five municipalities (Parainen, Nauvo, Korppoo, Houtskari and Iniö) in Finland became one in 1.1.2009. With more than 10 000 islands and islets.
Island of Korpo - Restaurants, Accommodation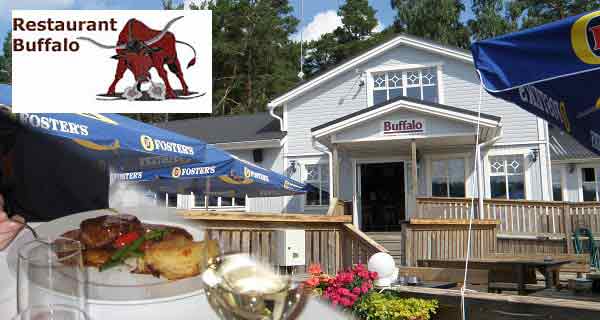 Restaurant Buffalo
Korppoo. Extraordinary menu in the archipelago. Music evenings. We guarantee "probably the Best Meat on Bones". We have specialized in serving baby back ribs. Address: Kabeluddsvägen 2. Phone 358(0)2 463 1600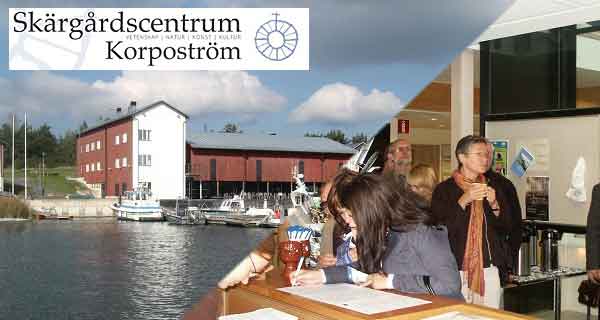 Restaurant & Hotel VENDA - Archipelago Centre Korpoström
Korppoo. Hotel, restaurant, harbour. Address: Korpoströms-vägen 832, 21720 Korpoström. Phone Booking: +358 400 720 120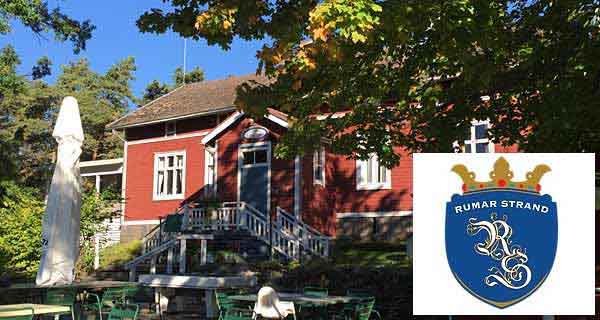 Hotel-Restaurant Rumar Strand
Korppoo. Address: Rumar strand Rumarintie 694, Korppoo. Phone: 358-45-1133505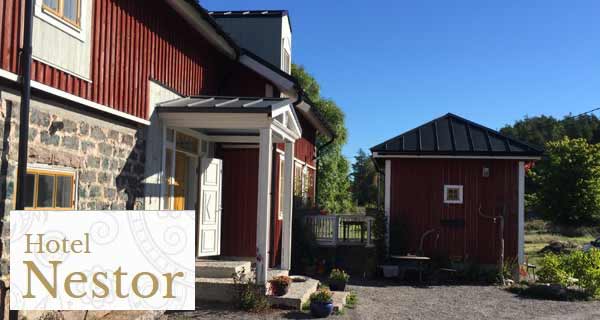 Hotel Nestor & Restaurant Back Pocket
Korppoo. Address: Österretaisvägen 45, Korppoo. Phone: Hotel: 358 400 601 280, Restaurant: 358-40-6211166 and  358-40-1403113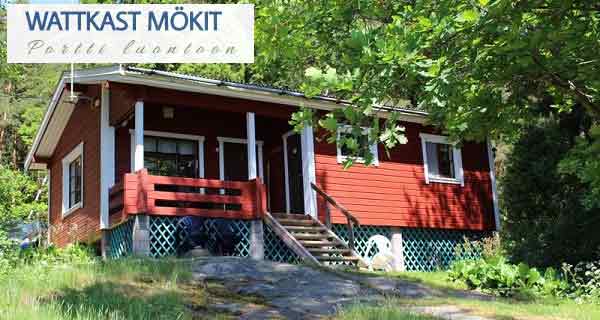 Wattkast cottages
Wattkast - Korppoo. Brita Söderlund. Address: Nyckelanginpolku 9-35, Korppoo. e-mail: brita(at)wattkast.fi .Phone: 358(0)400826840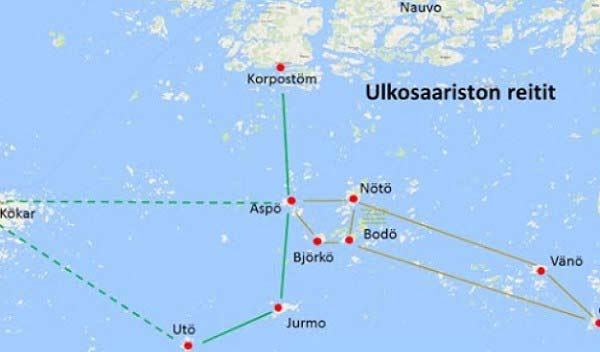 Excursions in the archipelago - Aspö Charter
offers tours of the outer archipelago by waterbus. M / S Amanda to reach the outer islands of the route during the spring, summer and autumn. Port of departure: Adress: Korpoströmintie 832. Korpoström. Phone: 358-400669865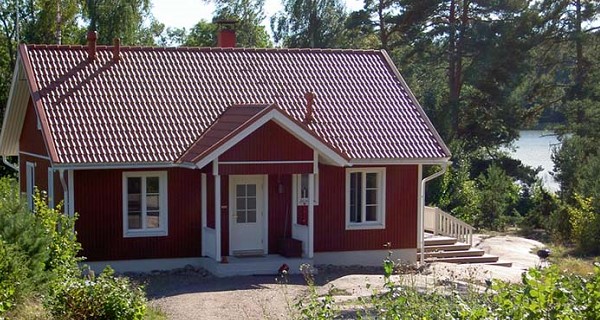 Strömma Gård cottages
Sex modern spacious cottages fully equipped for year round use.Three individual cottages in a bay of south western Korppoo. Read more...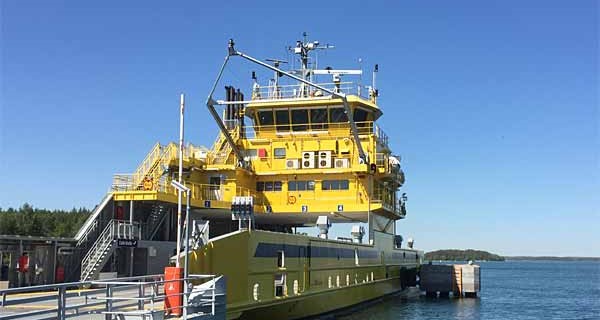 Ferry Café Stella - lunch - Korppoo
Hjalmar's Restaurant. Address: Hjalmar's Restaurant & Pub. Phone 358 400 611 994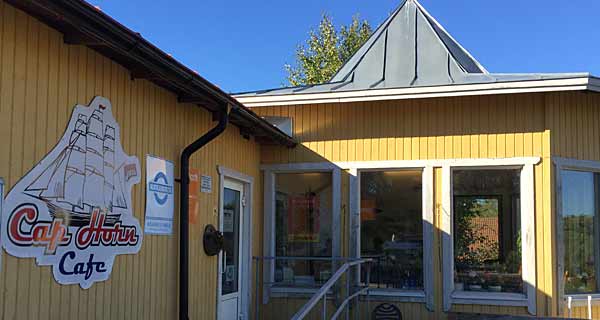 CapHorn BMA-Cafe - Korppoo
Korppoo. Address: Handelsmansvägen 6,  Korppoo. Phone: 358-2-4631 033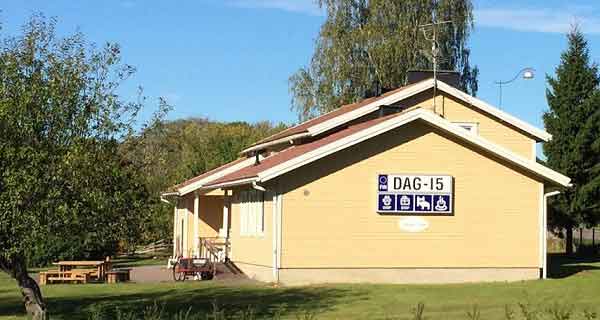 DAG-15 Korppoo
DAG 15.  B&B och Café. Korppoontie 2. KORPPOO. Phone: 358-45-8095000 and  358-400-557601
Do you want to increase your sale?
Place your ad on this site relevant to your business.
NEWS!

  

Are you Entrepenör and would like to advertise here with us?
If you want a free ad (smaller pic, only address and phone.nr), we can arrange a free ad for you free of charge.
If you allready have a free (free) ad here, you can upgrade to Pro ad! Cost € 70 / year.
Professional (Pro) ad contains: (See example of Pro ads at the top).
- larger banner size (image),
- extended text area,
- additional"button" with link to your own website / or page
- mark in Google Map to your indexed Google Map position.
All according to agreement. And the price is very low = € 70 / year,+VAT.
Welcome to us with your request / Fill out the form, submit, and we will contact you.
Thank You!
Destination Finland Seaside Kb