Visit Turku Finland | To Do - Stay - Restaurants - Culture
 Turku - the historical centre of Finland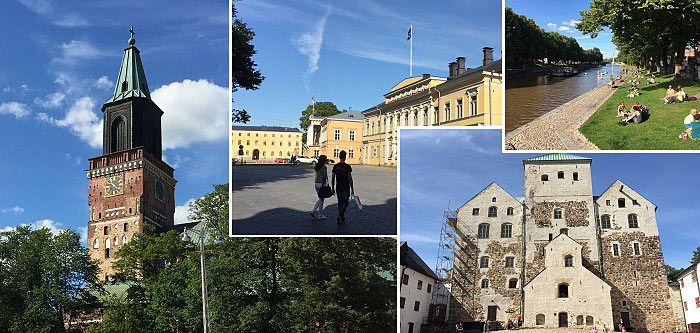 Turku, founded in the 13th century
Turku is the oldest and fifth largest city in Finland, at the mouth of the Aura river. Turku is the capital city of both the region of Finland Proper and the province of Western Finland. Turku has one of the largest Finland-Swedish populations in the country.
Turku has a cultural identity as Finland's historical centre, as it was the largest city in the country. It was also the capital from 1809 to 1812 after which time Helsinki was made the capital. It also hosted the country's first university, The Royal Academy of Turku
Turku the European Capital of Culture 2011 >>> Read more...
 Stay - Eat - Things to Do -  in Turku: