Cottages - Cabins - Bed & Breakfast / B&B in Southwest Finland
Details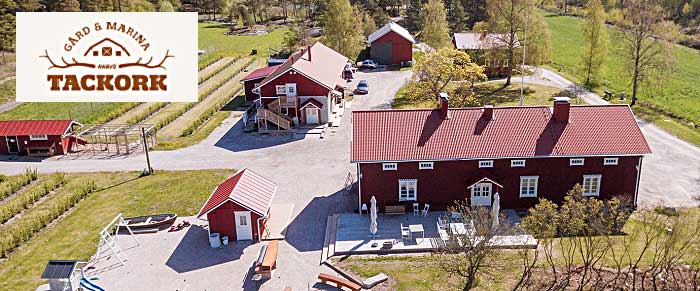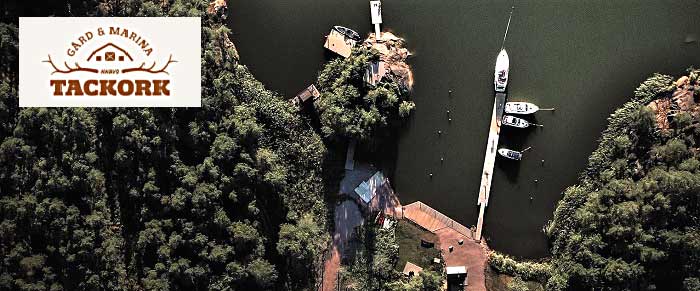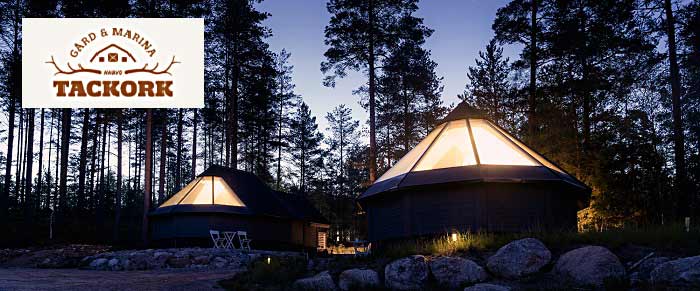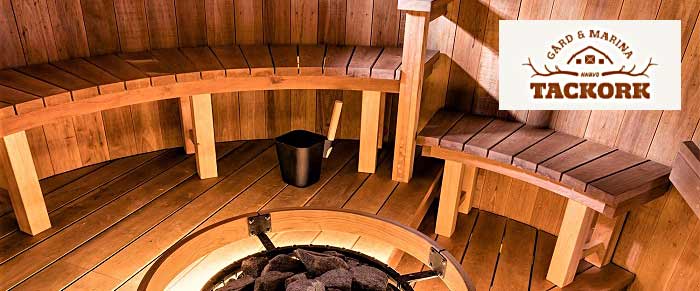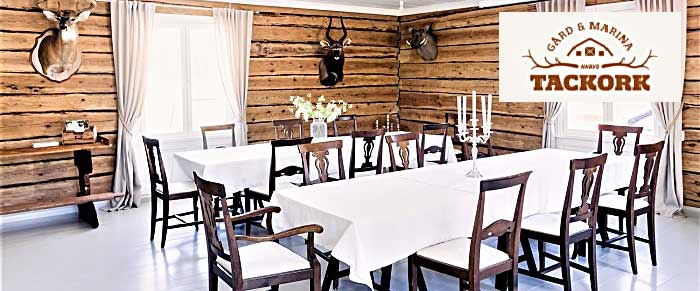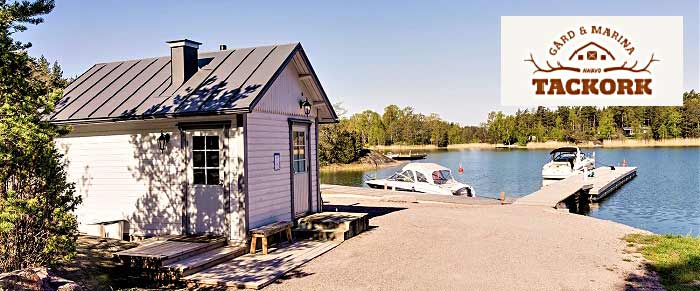 AT THE HEART OF THE ARCHIPELAGO
Spend the vacation of your dreams amid the beautiful nature of Finland.
Tackork, an old reformed berry farm, first opened its doors to visitors in 2017. With us, you get to experience the best that the glorious Finnish archipelago has to offer. 
Address: Tackorkvägen 31, 21660 Nagu. Contacts: mail: This email address is being protected from spambots. You need JavaScript enabled to view it.
Phone +358 45 78747461, - www.facebook.com/tackork
The depth of the fairway to Tackork bay, as well as in the harbor with normal water is about 1.8 meters. The power cable that appears at the opening of Tackork Bay on some marine charts has been removed.
Berths: 24 - Coordinates 60°10'33.5″ - N 21°44'46.8″E
ACCOMMODATION.
In Tackork, you get to pick your favorite from various accommodation options. Each one of our spaces is as glorious as the nature around it. Each of them preserves a unique atmosphere where classical elements intertwine with modern design. 
Every pillow, blanket and crook are carefully hand-picked to ensure your stay with us is memorable and cozy.
TACKORK WILD GAME RESTAURANT 
Tackork offers you a luxurious culinaristic experience. With us you get to enjoy the delicacies of our game meat restaurant and our notorious archipelago-style brunch. All of our dishes are prepared from only the best and most pure ingredients.
Game meat courses are our specialty and they provide a more ecological and ethical choice to produced meat. Dishes drawn up from meats that are cold- and warm smoked on our own premises guarantee a tongue-tickling experience!.
AN UNFORGETTABLE EXPERIENCE - VACATION IN TACKORK!
Address: Tackorkvägen 31, 21660 Nagu.
Phone: +358 45 78747461, mail: iThis email address is being protected from spambots. You need JavaScript enabled to view it. - www.tackork.fi
Köpmans Café, B&B
Address: Rantapolku 3, 21660 Nauvo.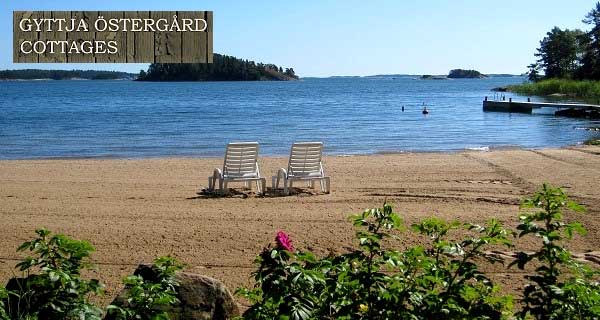 Gyttja cottages - Nagu
Seaside cottages in Nagu. The location is excellent for fascinating hikes in the nature, fishing, bicycling, swimming or taking the boat out to an island located a short distance from the camping cottages on the beach.
Address: Flunderviksvägen 34, 21650 Lilllandet - Nagu.
Contacts: Phone +358 400 341 737, email: This email address is being protected from spambots. You need JavaScript enabled to view it.