Fishing package - Turku Archipelago
Autumn fishing package Deluxe! Fishing Packages Turku Archipelago Autumn Fishing Package Deluxe! Come and spend a memorable seaside holiday weekend at the Parainen Archipelago. At the end of the fishing day Relax and warm in the Airisto Span sauna and the outdoor jacuzzi, and enjoy the beautifully landscaped terraces for dinner with fine sea views.
Package includes Cris Craft Sea Hawk boat (max 8 people) + fuel Airisto Span facilities for private use including electric saunas and outdoor jacuzzi use. Overnight in the cottages of Hill & Inn

Fishing package - Accommodation:
How do I get there?
Turku archipelago >> Parainen - Pargas >> Airisto >> Address: Kalastavan kissan kuja 1, Parainen, Finland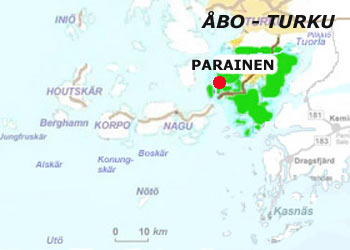 Fishing package - Price list - Booking - Info
Send email to us for more info - or make a phone call !
Ask for more info - or send a booking request! => This email address is being protected from spambots. You need JavaScript enabled to view it. 
Phone: +358-50-4022297
Destination Finland Seaside Kb
Welcome!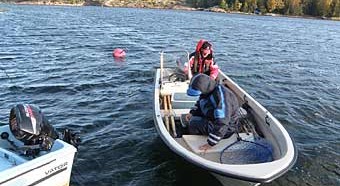 Archipelago Life - Package
Welcome to Holiday Village Meripesa at Kimitoön - Kimito Islands!  Period mid June to mid August 2018 for 1-4 persons, 4 nights. Stay in a 65 m2 loghouse with sauna 60m from the sea. Take boat trips - with motorboat 470cm, 20hp engine - to the Islands and enjoy the wievs. Read more...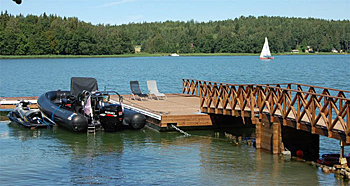 Villa Constantine
in the island of Pargas, Mielisholm (8 pers). 120 m2 20m2 seaside sauna. Beautiful, fully equiped villa at the seashore. Private sandy 100m long beach.
Fishingoffer! Archipelago of Turku-Finland Villa.Constantine 3 x boats/ weekend 850€, week 1650€, engines 2,5-5 x hp.( insurance deposit for the boats - refundable).  Read more...